Innovation from Experience
Our drive : the perfect solution for you
Our Experience
Today, with more than 25 years of experience in the development and implementation of industrial computed tomography systems, we are leading manufacturers and service providers in the field of innovative system solutions and software solutions for non-destructive material testing and metrology in the global market.
Our Expertise
Due to our CT Scan Service that includes everything from Micro CT up to Linac CT, our customers benefit from an equally broad as well as profound application knowledge.
This and an extensive, constantly expanding kit of components and function modules ultimately lead to innovative CT and DR systems for non-destructive, complete and true to scale examinations of the inner and outer structures of any object.
Our Customers
Leading automotive manufacturers, suppliers of the automotive and aviation industry, companies in the growth sectors of mechanical engineering, energy and electronics and institutes.
To respond flexibly to specific requirements
"We use an extensive, constantly expanding 'kit' of components and function modules, thus we can respond flexibly to specific requirements with manageable effort. We love to do this and we do it with passion, and perhaps this is what makes the difference between us and our competitors. "
Martin Münker - CEO, diondo GmbH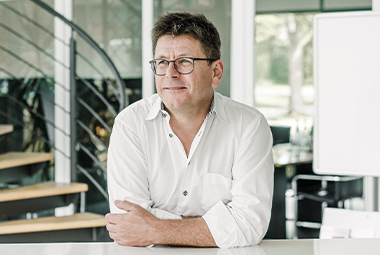 2022
Expansion of production through second
company headquarter in Hattingen
Cooperation with VisiConsult
2020
Startup operation of
6 MEV Linac CT
2018
Delivery of the first 24/7
inline CT system
for electric motors
Expansion of the distribution network:
Switzerland
2017
Expansion of the distribution network:
Italy
2016
Introduction
diondo d2
Expansion of the distribution network:
Korea
2015
Delivery of serial #1:
diondo d5 to Robert Bosch GmbH
Expansion of the distribution network:
China
2019
Markteinführung
diondo dsubµ
2014
Opening of diondo's CT factory and
commencement of CT inspection services
2013
Company foundation of diondo GmbH
1993
Foundation of HAPEG GmbH by Martin Münker and start of CT-Service