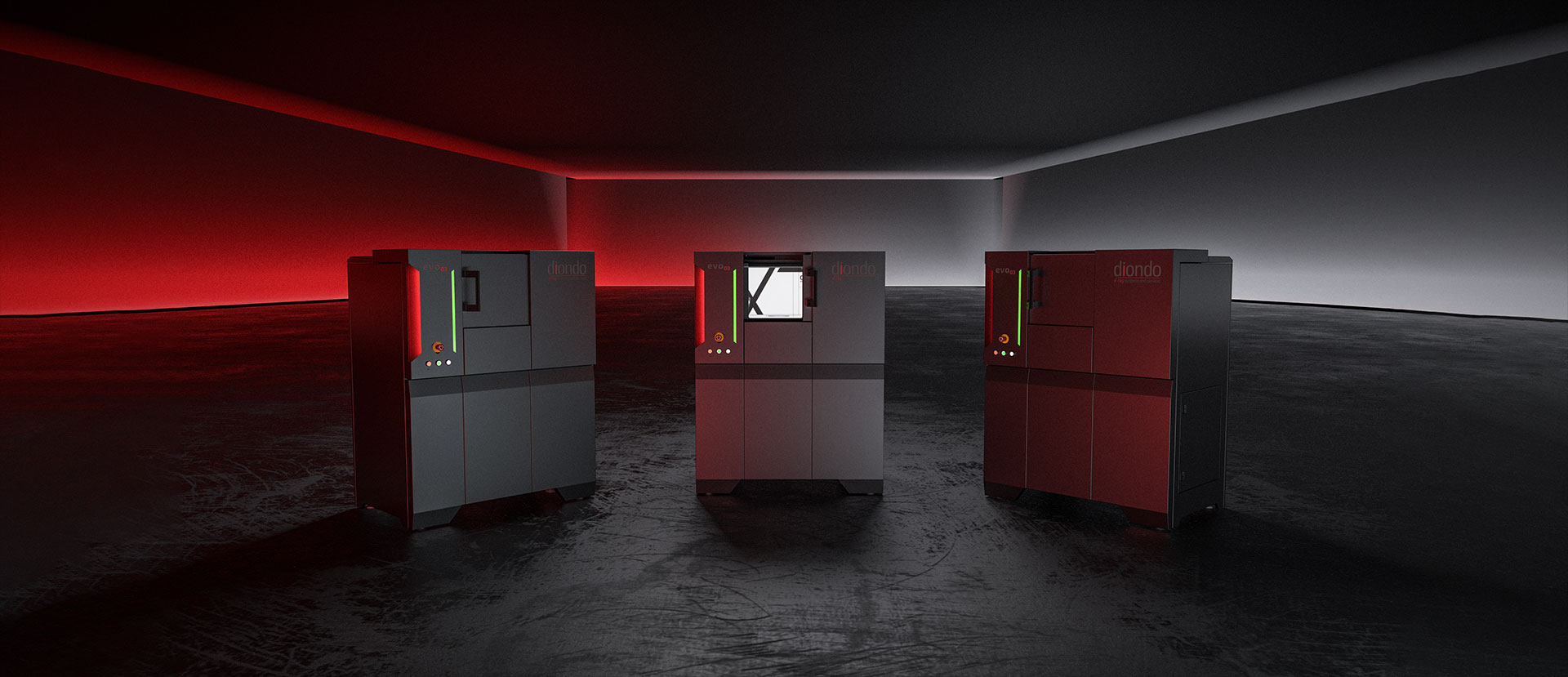 diondo evo

03
User-friendly CT system for Complex Measuring & Inspection Tasks
The user-friendly evo 03 system enables reliable analysis and precise measurements of small to medium-sized parts made of plastic, ceramic or light alloys. The main focus is on the simplicity of system operation.
This makes it possible for anyone to analyze the internals of a sample or completely measure contours quickly and efficiently without in-depth knowledge.
Precision
Even with its small, minimalist design, the system is able to achieve a resolution of up to 56 μm and particularly good repeatability, making it ideally suited for precise measurement tasks.
Maximum Inspection Volume for Highest Precision


The combination of a tightly-spaced pixel grid and an especially large active area enables both an extremely high resolution for the examination of small objects and the imaging of large samples in one scan. Multiple time-consuming partial scans at the expense of precision are avoided.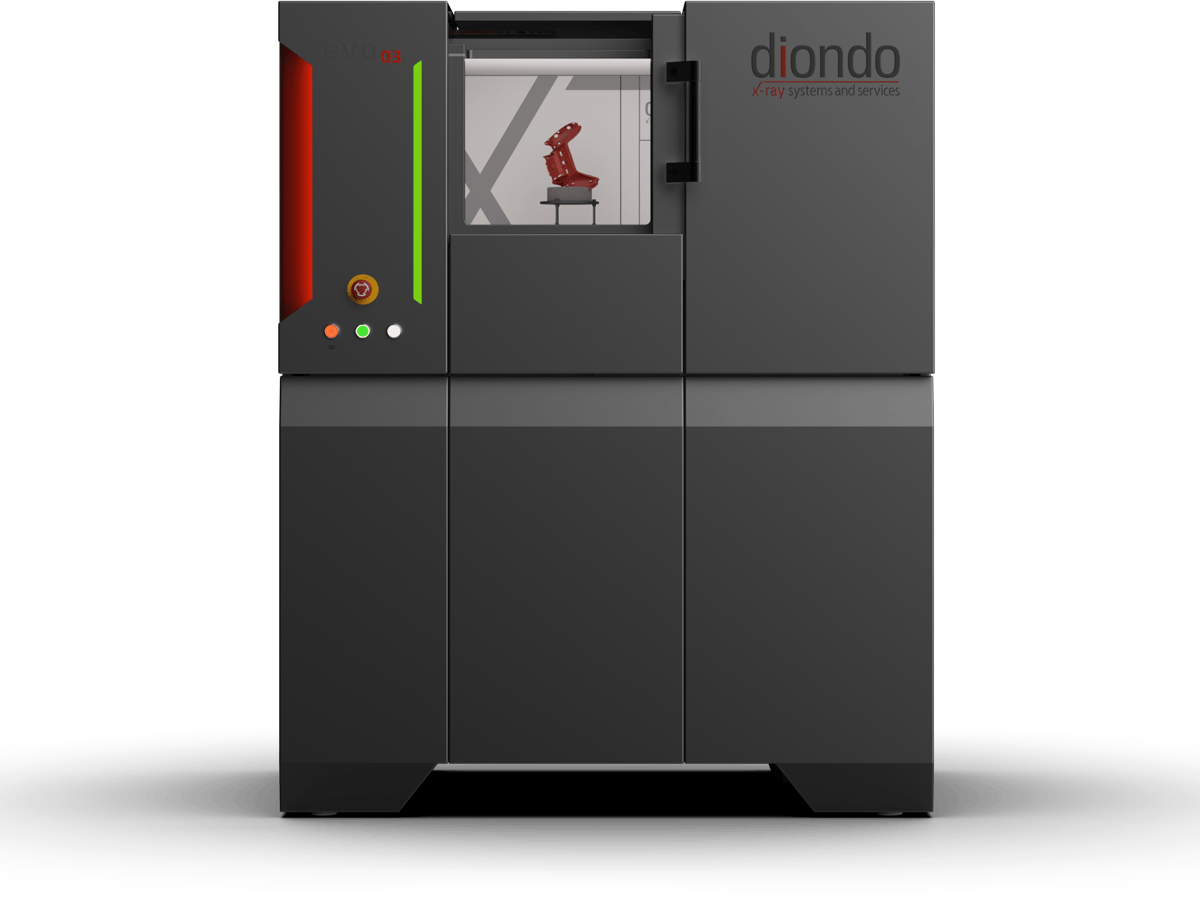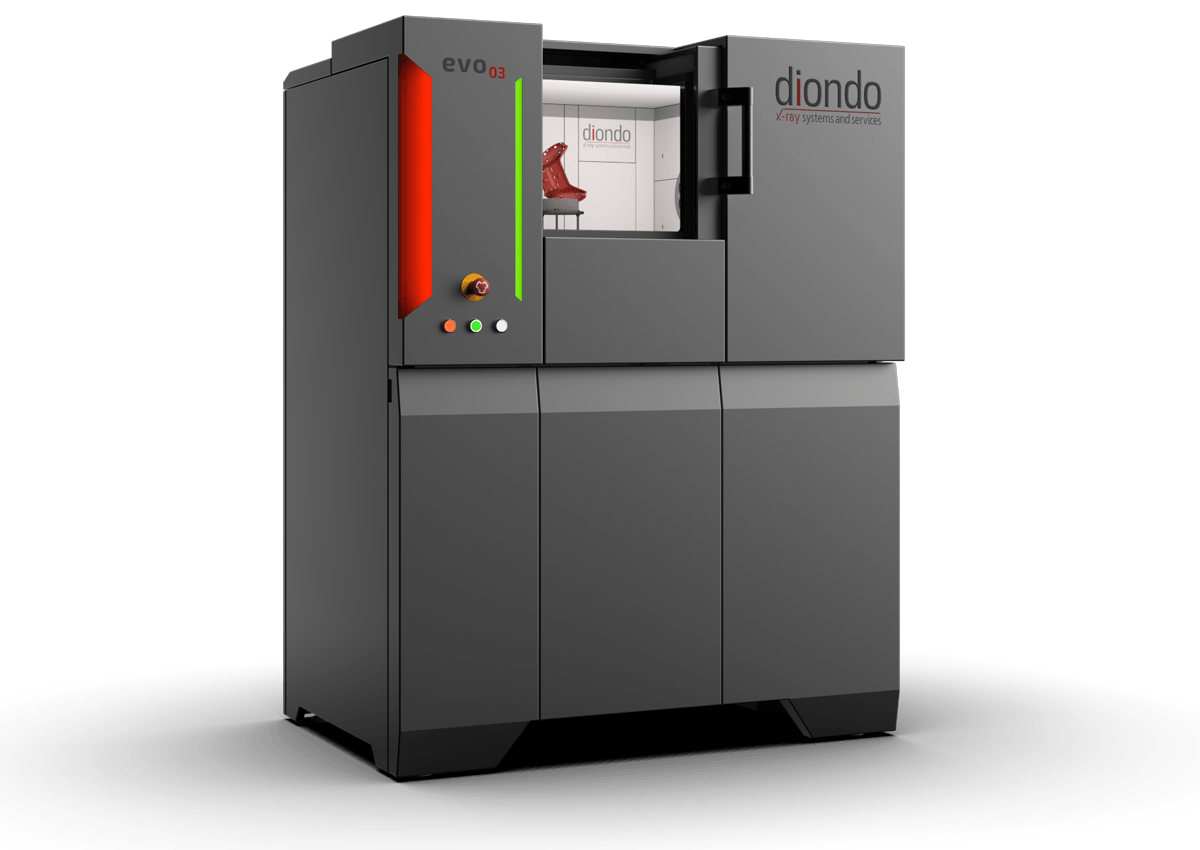 If you want to take the your first step into the world of computed tomography or if you are
looking for a metrology solution because tactile and optical measurement systems have reached
their limits, the system is perfectly suited for you.
Despite the simplified design, we have retained a filter wheel so that you can also examine more absorbing materials with high quality.
We deliver the system as a plug & play model, so that you can get started right away after a short training session.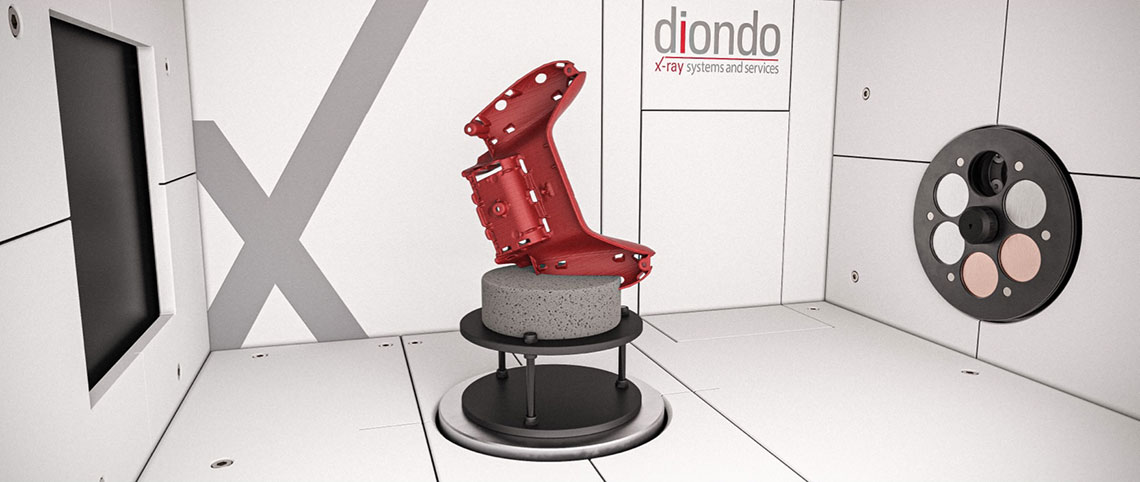 Despite the compact design, you can complete precise metrological tasks with approximately 2-times magnification and a resolution of up to 56 μm.
We offer a wide variety of mounts for your samples so that you can test efficiently and reproducibly.
Easy-to-use filter wheel for optimized image quality with clear object edges for a wide variety of sample materials.
Expand your testing capabilities
The system is the smallest in our product family with a footprint of 1.1 m2 and can therefore easily also be positioned in smaller rooms, laboratories or directly next to production equipment.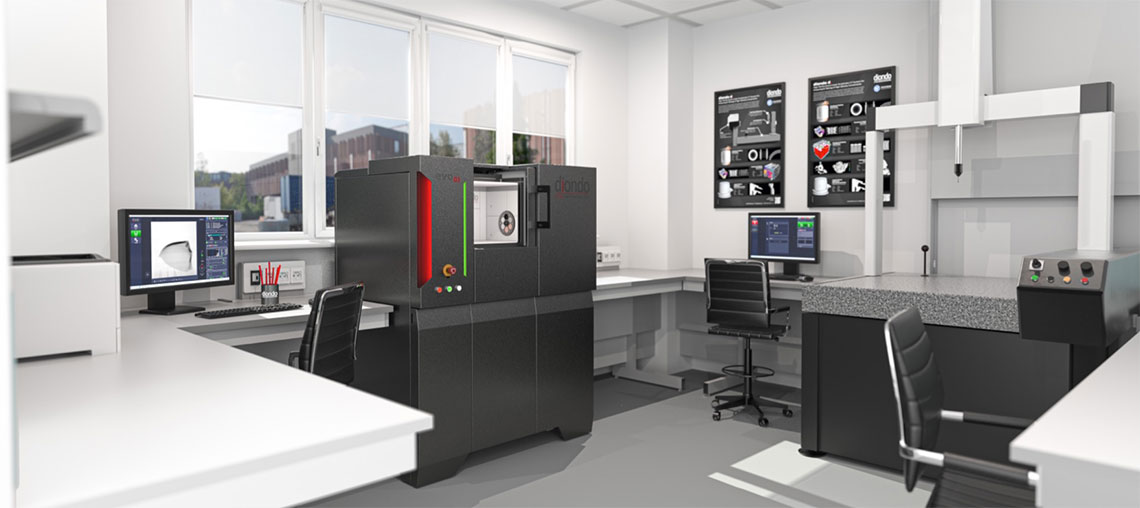 Small to Medium Sized Plastic Parts
With the evo 03 system you can easily perform complex measuring tasks.
Especially in the field of plastics for example, amorphous, i.e. mostly transparent objects and soft polymers are demanding to examine due to their properties: the limits of tactile and optical measuring methods are quickly reached.
CT technology offers a reliable alternative because it is a non-contact method that is not affected by optical phenomena.
Metallic Components / Additive Manufacturing
The quality control of additively manufactured components plays an important role, as the components are often subject to high safety standards in the automotive and aerospace sectors despite weight reductions.
Aluminum parts or small metallic components with higher density, such as the additively manufactured aluminum sample shown, can also be reliably inspected.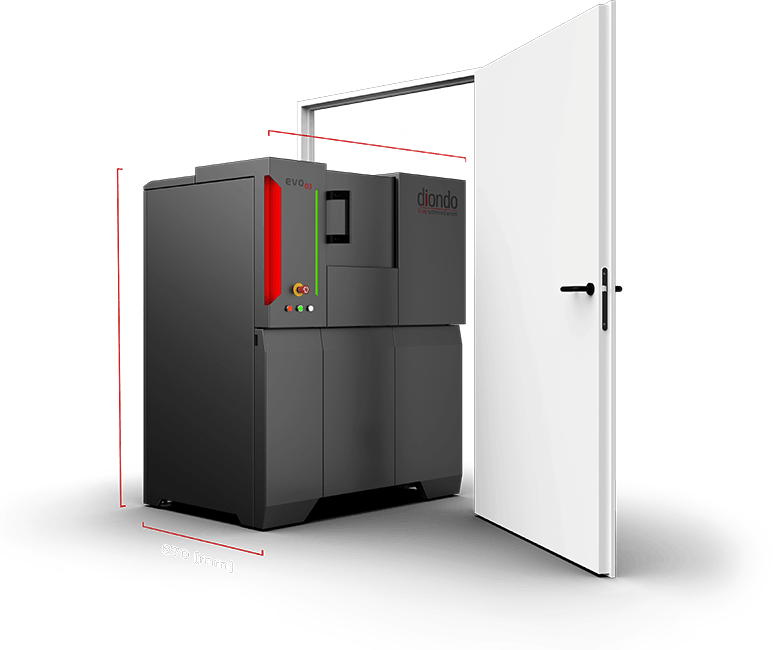 | | |
| --- | --- |
| X-ray Tube | 120 [kV] |
| MPE (SD) | < 9 μm + L/100 |
| Scan Volume | Ø 140 x 170 H [mm] |
| Resolution | 56 [μm] |
| System Dimensions | 1260 x 870 x 1640 [mm] |
| System Weight | 1290 [kg] |