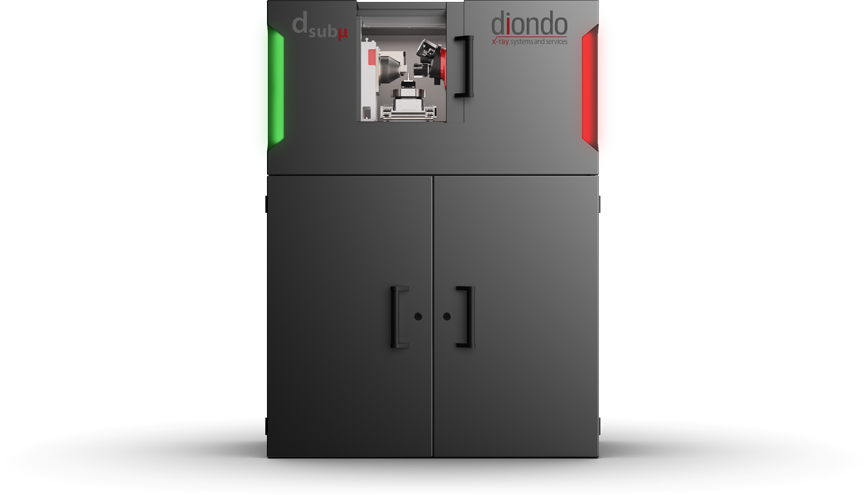 diondo dsub

µ
High Resolution Sub-Micro CT System for Materials Research
The compact Sub-Micro CT System has been developed for analyzing three-dimensional structures in materials research. The sub-µ-resolution captures the
...

High-Performance Linac CT
6 MeV Linear Accelerator CT System
for Imaging High-Density Components
diondo d!
Special Solutions: X-Ray & CT Systems for Individual Applications
This does not only refer to the dimensions of the testing system, the x-ray source(s) and detector(s), but also to specific sequences of movements and
...